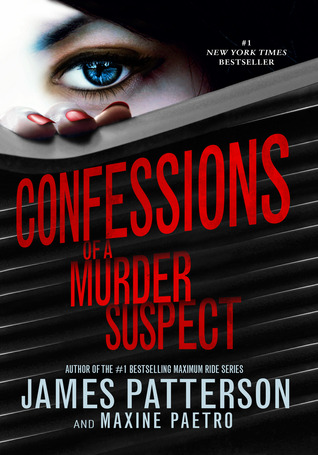 the lowdown
Tandy Angel is a suspect in the murder of her parents. She and her siblings are the only suspects the police have. She was the last person to see her family alive and now she doesn't know who she can trust, even herself. Tandy takes matters into her own hands and decides she will clear her family name and her siblings will be freed. As she digs deeper into her family's perfect life, secrets are brought to light that will change Tandy's life forever.
James Patterson is a great novelist. This book, along with the other two in the series, shows just how much Patterson is able to put into his work and how hard he works for it. This book really captured me (even though I read the second book first on accident) because even though it centers around a murder, Patterson really digs deeper into the family roots and how deep secrets can run in a family without knowing. This is a good series to begin with if you're a young adult and you want to read something that is a bit different. This falls into the murder and mystery section and its a book I think teens will be able to read if they want something of a mystery. After reading the first and second book, I read right through the third one and I am so excited to read the fourth. As always, Patterson will surprise us and give us something new to ponder.
the good
The book is so captivating because the plot is very interesting and it keeps you at the edge of your feet. The family and the mystery give the plot the life it needs in order to grow and to develop throughout the novel and to be carried on in the other books of the series.
The characters are very different. They have a history and as we read more about them in the novel, their secrets come out and everything changes. Its a way of keeping it interesting and its good because a dull character would be a dull book. Tandy and her siblings and friends have different personalities and thats what makes them so captivating.

the bad
The ending could have held up a bit more. There was so much buildup until then and it wasn't as grand as I thought it would be. Maybe its because we do need to continue reading the series.
The mix up of the suspects and the neighbors. Sometimes things just weren't clear enough and so it was a bit confusing. There could have been more of a separation to really get a picture of who went where.

the quote
"Our parents were gods and monsters at the same time. Maybe we're all like that-gods and monsters."

skip it/borrow it/buy it
The book itself and its plot are very interesting. Its a great 'jump into mystery' kind of book. I would recommend you borrow it first to get a feel for the author, series, and genre.

overall score:7/10
⭐️⭐️⭐️⭐️⭐️⭐️⭐️